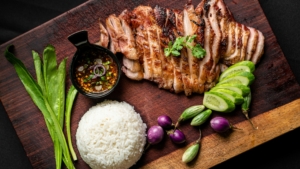 Family Valentine's dinner is not just a time to celebrate love, but also a time to show your family how much you care about them by treating them to a delicious meal. There are endless options for you to choose from when planning your family Valentine's dinner. And this 2023, why not spice things up with some Thai food?
A Thai cuisine is a great option for your family Valentine's dinner because the dishes are easy to prepare, plus there are many diet-friendly options. Thai food is full of healthy ingredients like vegetables, rice, ginger, and cilantro, making it a good choice for the whole family. In this blog post, we'll explore 6 different Thai dishes that you can serve for your family Valentine's dinner this year!
How to Start Preparing a Family Valentine's dinner the Thai way?
The first thing you'll want to do is decide on a menu. Thai food has many different types of dishes, including soups and curries, so there are plenty of options to choose from. You may want to serve some appetizers as well! And if you're feeling adventurous, you can try making your own curry paste at home using fresh ingredients like lemongrass and galangal root.
Hosting Valentine's dinner for the first time can be a little daunting. But don't worry—Thai food is easy enough to prepare that you won't have to spend all day in the kitchen! With that being said, let's now get into our 6 best picks of Thai dishes for your family Valentine's dinner!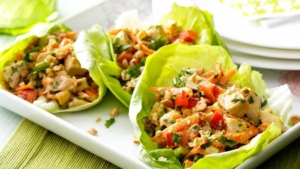 Let's start off with some appetizers! These Thai Chicken Lettuce Wraps are a fun way to get your family started on the right foot. The chicken is marinated in Thai spices and served cold with a sweet chili sauce, which makes them perfect for eating with your hands. You can also make this dish vegetarian by using tofu instead of chicken or just leaving out any meat altogether. This is a great appetizer for your family Valentine's dinner that everyone, including your kids, will surely love!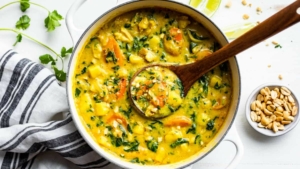 For the main course, we have the Thai Classic Yellow Curry Chicken. This is a family favorite dish because it is so easy to make, plus it has just the right amount of spiciness. Simply combine the ingredients in a pot and let them simmer away while you prepare your other dishes.
This dish also makes great leftovers, so if there are any leftovers after your family valentine's dinner they will probably be eaten for lunch the next day! It's perfect for serving over rice or noodles. It tastes amazing with either one, but if you're feeling adventurous, then try making some rice paper rolls with this chicken as well! Your family Valentine's dinner will be a hit!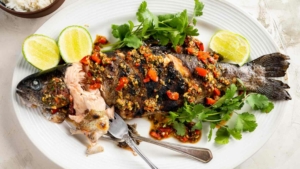 Another main course to share with the whole family for your family Valentine's dinner is a Thai-inspired whole fish. This dish is easy to prepare, and it's full of flavor. Plus, you can grill the fish right at your table so everyone can watch as you cook. Start by cutting a whole fish (such as tilapia or snapper) into individual pieces and marinating them in a mixture of lime juice, salt, and pepper for about 20 minutes. While those are marinating, make the coriander-chili sauce by combining chopped fresh cilantro leaves with red chili peppers, garlic paste, and water in a blender or food processor until smooth. The dish is sure to become a favorite at your family Valentine's dinner.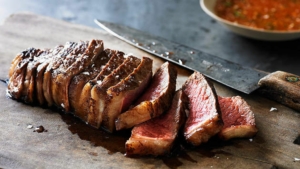 If your family is feeling fancy for this family valentine's dinner, try this Thai dish that's sure to impress everyone. Start by making the marinade for the beef by combining fish sauce, lime juice, garlic paste, chopped chili peppers, and crushed peanuts and stir until well combined. Marinate the beef and refrigerate for up to 24 hours before cooking.
When ready to cook, heat a large skillet over medium-high heat and add oil. Add beef slices to the pan and brown on both sides, about 2 minutes per side. Cover the pan with a lid and allow the beef to simmer for 5 minutes or until it's cooked through (about 135 degrees F). Remove from heat and serve immediately to your family valentine's dinner with rice on the side!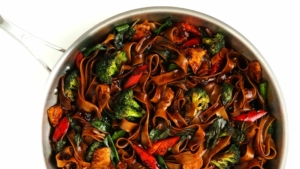 Want to add some noodles to your family Valentine's dinner? Thai Drunken Noodles are perfect. The dish has a sweet and salty broth with tender bites of chicken, crispy vegetables, crunchy peanuts, and fresh cilantro leaves. It's the perfect combination of textures and flavors that will make your family ask for seconds (and thirds)!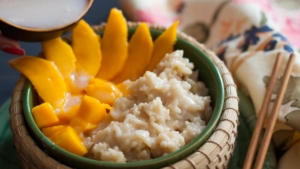 For dessert, we can't forget about the sweet and delicious Thai Mango Sticky Rice. The dish is a perfect way to end your family Valentine's dinner as it combines sweet mangoes with a caramelized sauce that's mixed with coconut milk, palm sugar, and pandan leaves.
The dessert is served on a bed of sticky rice (and garnished with roasted peanuts), which makes it even more delicious!
Have Your Family Valentine's Dinner Feast With Us Now!
So what are we waiting for? It's time to have your family Valentine's dinner feast! You can host the meal at home, or take your loved ones out for a romantic evening. Either way, it's going to be an amazing experience.
And if you want a more easy and stress-less family Valentine's dinner preparation, you can check out our menu and visit our restaurant to try some of our signature dishes. If you have any questions about the menu or would like to book our restaurant for a private event, don't hesitate to contact us today.
Read more like this:
Spice Up Your Cuisine: 3 Delectable and Nourishing Thai Fish Recipes!
4 Traditional Thai Rice Dishes That Will Complete Your Family Holiday Meal!
9 Delicious Holiday Food Ideas from Thai Cuisine
3 Simple Thai Recipes You Can Make Right at Home
6 Delectable Thai Fall Recipes to Warm You Up This Cold Season!
Halal Thai Food: 8 Delicious and Nutritious Options
5 Thai Noodle Recipes: Your Cheat-Sheet to Having a Heavenly Meal
6 Thai Veggies Recipes under 10 Ingredients that even the Pickiest of Eaters will Love!